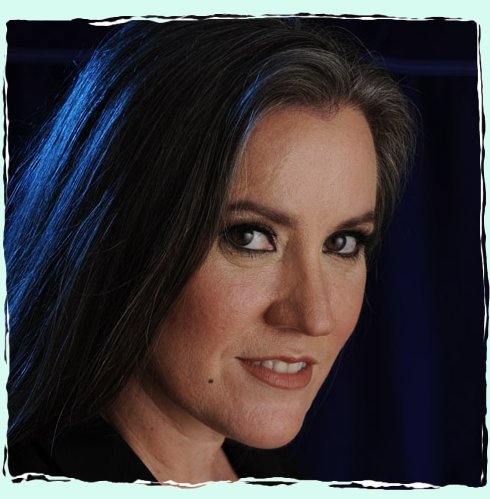 Susan Wright
---
Good Girl
"Is it just the chase he loves?"
Kalico Jones has just moved to New York City and is desperate to keep her PR job. But during an important meeting, Hunter Munro, the hot sculptor hired by her company to design their new plaza, whispers, "Good girl!" to Kali when she picks up his pen. His mixture of charm and dominance sets off a firestorm of emotions inside of her, as she feels both outraged and aroused.
Hunter is a player in the city's fetish scene so he's used to women throwing themselves at him, but he prefers the pursuit—and Kali gives him a run he can't resist! She keeps on surprising him as he teases her under the nose of their over-bearing boss. But he takes his game too far when Kali runs into trouble on the subway with a gang of bullies.
Hunter rushes to help her, and he ends up falling in far deeper than he expected as they explore the hidden romance in dominance and submission. But Kali doesn't know the secret he's been hiding…
Kali needs to find out—is it just the chase he loves, or can Hunter really love her? After all, how can a vanilla girl like her satisfy his darkest desires?
Out Now! EBook edition here.
---
Slave Trade
"Abducted by aliens and forced into bondage…"
Human slaves can never defy their alien masters – or can they?
Rose Rico never believed the rumors the government was secretly selling human beings to the Alphas in exchange for advanced alien technology. The idea that human sex slaves were a luxury item throughout the galaxy was just too ridiculous to take seriously – until Rose found herself, along with hundreds of other human captives, bound for the far reaches of space, and compelled to cater to the depraved desires of her new alien masters.
As a rule, pleasure slaves don't live very long, especially the stubborn ones. But Rose refuses to give up. She bands together with aliens and humans alike, as they are snarled into tighter knots trying to escape the will of the masters. Someday, somehow, they will win back their freedom – or die trying!
This is the 2nd edition of a novel published by Pocket Books in 2003. The sequels include Slave Masters and Slaves Unchained.
Available as an Ebook
Trade Paperback
---
Confessions of a Demon
After accidentally stealing the life force from a dying demon, Allay became the only human-demon hybrid in existence. Because demons feed off of human emotions, Allay decided the safest way to live as a demon and still retain some semblance of humanity would be to open a bar and drink from her patrons' pain and torment. And she's managed to stay under the demon radar-until now.
Attacked and nearly killed by another demon, Allay is saved by a human who comes to her rescue. Theo Ram is tall, handsome, and mortal-and Allay feels a connection to him she didn't think she'd ever know. But that bond is tested when the demon community in New York begins to rise up, and two opposing clans fight for power. Now Allay is caught in the middle, and she must decide where her loyalties lie…
Click here to order Confessions of a Demon.
"A fascinating, utterly original demon world, teeming with conflict and intrigue. I fell in love with Allay and her struggle to keep her humanity despite the forces aligned against her. Mesmerizing and addictive, CONFESSIONS OF A DEMON is urban fantasy at its best!"
~Jeri Smith-Ready, award-winning author of WICKED GAME
"Way fast read, intensely built world, tortured hero, kick-ass heroine, what's not to like?! Huge cast of demons, but their names are a huge help for remembering who's who--Savor, Dread, Vex, Pique, Bliss, Mystify. And obviously more fun to come in subsequent stories!"
~Jennifer Stevenson, author of TRASH SEX MAGIC
Available as an Ebook
---